You know our country is in deep doo-doo when a magazine named Christianity makes the conscious and public choice to side with the radical leftists – the democrat party, and against president Trump, by repeating the tired old fable that Trump pressured the Ukrainian President to investigate the Biden crime family.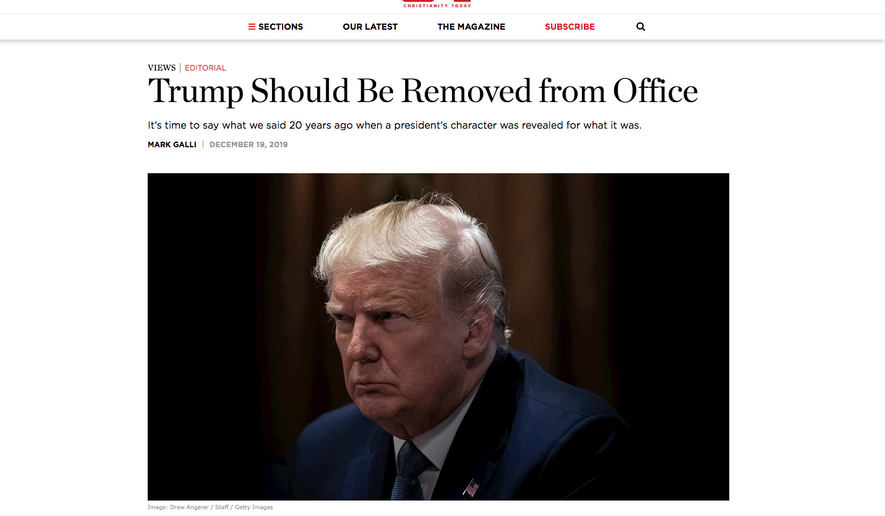 But sadly they did, and in doing so, they've also dragged the good name of the magazine's founder, Rev. Billy Graham into this nonsense.
It seems leftist politics is permeating everything and Christianity magazine, and it's editor-in-chief Mark Galli, should be ashamed to convict the president in the court of public opinion, or worse, for kow-towing to the left out of a sense of fear.
It's shameless!
from the Washington Examiner:
UPDATED: 'Profoundly immoral': Christianity Today asserts Trump 'should be removed from office'
The evangelical magazine founded by the Rev. Billy Graham called President Trump's phone call to the Ukrainian president "profoundly immoral" and called for him to be removed from office. read more