from Breitbart: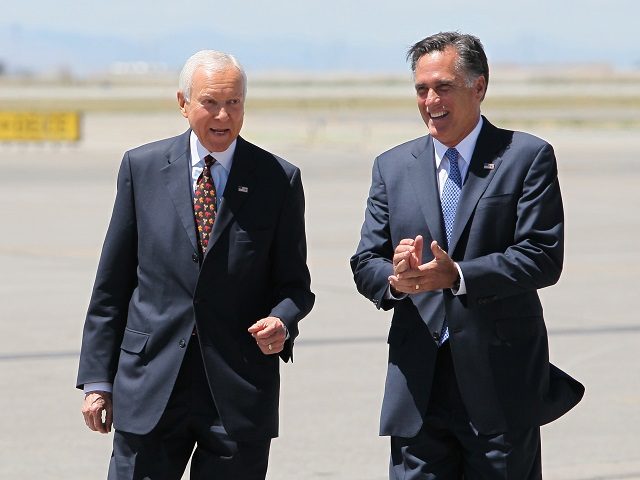 Staff for Sen. Orrin Hatch (R-UT) are not outright denying a new report from The Atlantic magazine that Hatch, another ally of Senate Majority Leader Mitch McConnell, plans to retire at the end of his current term—another death blow for the failing Senate Majority Leader.
The headline of the latest piece in The Atlantic from McKay Coppins is: "Orrin Hatch Tells Friends He Plans to Retire."
In the opening sentences, Coppins writes that "has privately told allies in Utah that he is planning to retire at the end of his term next year."
Hatch's spokesman did not outright deny the report, he just said that the McConnell ally is not willing to make his plans public yet.
"Nothing has changed since The Atlantic published a carbon copy of this same story in April, likely with the same anonymous sources who were no more informed on the Senator's thinking than they seem to be now," Hatch's spokesman Dave Hansen said. "Senator Hatch is focused on leading the Senate's efforts to pass historic tax reform, confirming strong judges to courts around the country, and continuing to fight through the gridlock to deliver results for Utah. He has not made a final decision about whether or not to seek reelection, but plans to by the end of the year."
Coppins added in the next sentence this gem regarding his communications with Hatch's spokesman: "He declined to comment on what Hatch has told allies in private."
Hatch, the chairman of the Senate Finance Committee, is intricately involved in the tax reform push in Congress right now. McConnell failing to control his own members, and losing his lead senator on tax reform, imperils yet another key part of President Donald Trump's agenda after McConnell failed multiple times to pass out of his chamber the repeal of Obamacare.