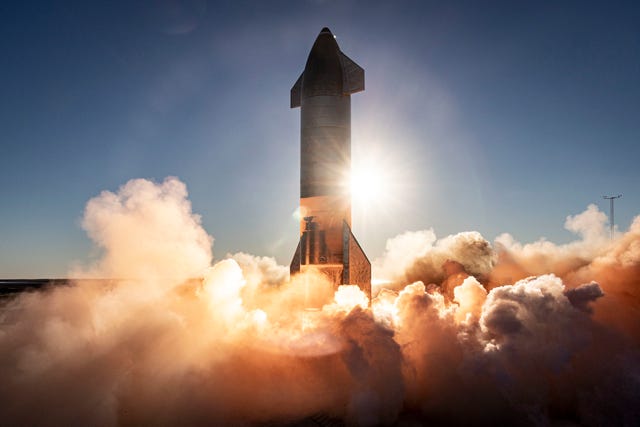 The U.S. Air Force wants $47.9 million to support its Rocket Cargo concept.
Rocket Cargo calls for a 100-ton rocket capable of airdropping cargo virtually anywhere in the world within minutes.
This system would use an existing space rocket, modified to suit the service's needs.
The U.S. Air Force wants Congress to cough up $47.9 million to fund a new transport concept for sending supplies and equipment across the Earth in under one hour—via a quick trip through space.
The Rocket Cargo program is a priority for the service. It's outlined in the Air Force's 462-page budget request for Research, Development, Test & Evaluation. The document, published last week, outlines four new (unclassified) technologies the Air Force wants to invest in during the 2022 fiscal year, including the blandly named Rocket Cargo proposal. It doesn't mention a tentative first flight date.
Rocket Cargo, as the request states, will "demonstrate new trajectories and ways to fly large rockets, the ability to land rockets at austere locations, and design and test an ejectable pod for air drop." The rocket could theoretically fly supplies, equipment, and maybe even troops from the continental U.S. to pretty much anywhere else in the world within a matter of minutes.