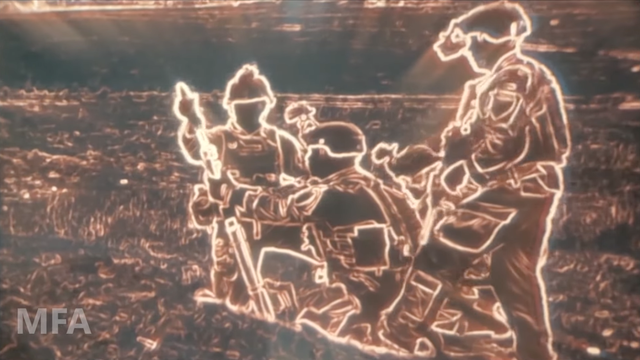 The U.S. Army's Lancer Brigade showed off a video from its new Enhanced Night Vision Goggle-Binoculars.
The ENVG-B displays a higher-resolution image than previous night vision devices.
The goggles also include augmented reality capabilities and allow soldiers to see wirelessly through weapon sights.
One of the U.S. Army's leading ground force units has shared a remarkable video of its new night vision goggles in action.
The Second Stryker Brigade Combat Team, 2nd Infantry Division, also known as the Lancer Brigade, recently showed off the night vision capabilities of the Enhanced Night Visions Goggle-Binoculars (ENVG-B) on Twitter:
New Equipment!

Enhanced Night Vision Goggle-Binoculars continue the @USArmy's effort to #modernize our fighting force!

You have never seen night vision like this! #readynow #QuietProfessionals pic.twitter.com/3TCPtnno1r

— Lancer Brigade (@lancer_brigade) April 22, 2021