The following is just painful to read, as cancel culture appears to have a virtual stranglehold on higher education.
And worse, academics, who are supposed to be the 'smart' people, are now canceling themselves. White guilt has become ridiculous and laughable.
As you read this, remind yourself of what the author, Jonathan Turley points out – that the Spanish language, like French, English, German, Portuguese, etc., are all European languages. By the logic of the self-cancelers, should then anyone south of our border NOT be speaking Spanish or Portuguese?
Should they not all cancel themselves and revert back to the various indigenous languages of the region, such as Nahuatl, Maya, or 60 or so others?
Of course I'm demonstrating absurdity by being absurd, but this is kind of where we're at right now, is it not?
from Zero Hedge:
"I'm Holding Myself Accountable": California Teacher Cancels Herself As A White Person Teaching Spanish
We have seen in recent years that public attestations of being a racist have become more common among academics. Last year, we discussed the controversy over the acting Northwestern Law Dean declaring publicly to "I am James Speta and I am a racist." He was followed by Emily Mullin, executive director of major gifts, who announced, "I am a racist and a gatekeeper of white supremacy. I will work to be better." Recently, Brandeis' Assistant Deans, Kate Slater, has triggered a similar controversy after declaring "all white people are racists."  Some have gone further. At CUNY, the Law Dean Mary Lou Bilek cancelled herself for once referring to herself as a "slaveholder" in a meeting jn arguing for greater protections for minority students. Now, an Oklahoma State PhD student  and teacher Jessica Bridges has cancelled herself from teaching Spanish because she is white.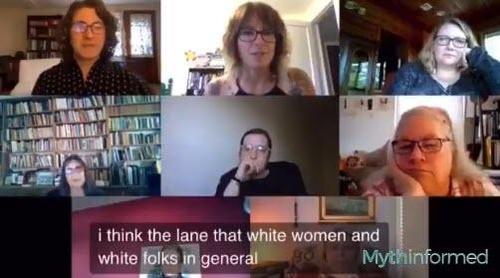 Bridges' testimonial on Instagram was picked up by a couple conservative sites after she participated in a conference at Southern Connecticut State University's "Virtual Women's and Gender Studies Conference" in April. A "White Accountability & Anti-Racist Education" workshop had a session on "White Women's Work: Lessons from Engaging in Antiracist Work." Bridges used the occasion to read a statement of self-cancellation due to her race: