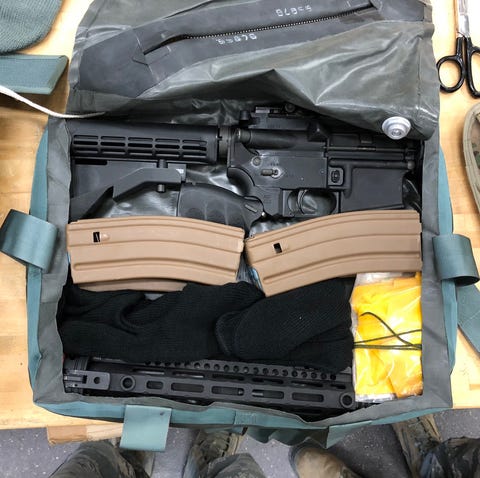 The GAU-5A is a modified M4 carbine designed to keep aircrews alive in emergencies.
The weapon was rebuilt to fit in the storage compartments of ejection seats.
In emergencies, the GAU-5A  can be used to ward off enemy search parties until rescue.
---
The U.S. Air Force developed a new assault rifle that breaks down into two pieces, allowing it to be stored in the ejection seat of modern jets. The GAU-5A carbine is designed to provide the firepower necessary for aircrew to defend themselves until rescue.
The GAU-5A was designed by the Air Force Gunsmith Shop, which, according to Military.com, was formed in 1958 to repair and refurbish all small arms for the Air Force, from pistols to .50-caliber machine guns. The Air Force maintains a large arsenal of firearms carried by security forces, mounted on vehicles, and packed away for aircrews.
The Gunsmith Shop received a requirement for the weapon with the ability to hit a "
man-sized target at 200 meters,
" according to Guns.com. That's considerably farther than the effective range of the new M17 pistol. While M-4 carbines are plentiful in Air Force service, they're also much larger, with an average length of approximately 33 inches and a weight of seven pounds.