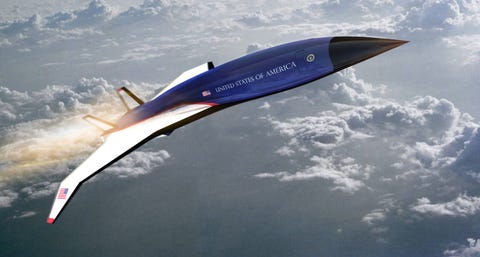 The U.S. Air Force is funding an aviation startup working on a combined cycle engine.
Hermeus's combined cycle engine can work like a regular turbofan or ramjet engine, reaching a speed of Mach 5.
The Air Force thinks the best application for the engine, oddly enough, is a future Air Force One.
Hermeus, a Georgia-based aviation startup, has announced a contract with the U.S. Air Force to develop its idea for a hypersonic aircraft engine. The Air Force department funding the project is the Presidential and Executive Airlift Directorate, the team that manages Air Force One. A Mach 5 aircraft could allow the president to fly from New York to London in 90 minutes, instead of the 7 hours it takes today. read more