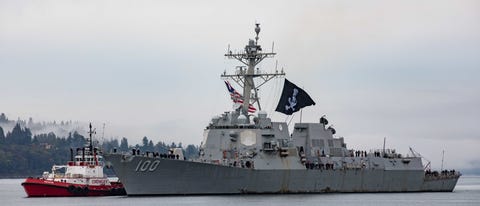 U.S. Navy photo by Mass Communication Specialist 3rd Class Ethan Soto
The guided missile destroyer USS Kidd was recently spotted flying a Jolly Roger flag.
The flag is a nod to Rear Admiral Kidd's nickname, "Cap," itself a reference to the notorious Captain Kidd the pirate.
The Navy destroyer is adorned with the skull and crossbones of the Jolly Roger, from the flag to steel doors.