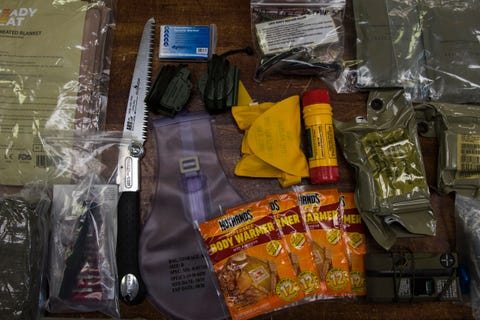 U.S. Air Force photo by Airman 1st Class Aaron Larue Guerrisky
The F-35 has smaller accommodations for pilot survival gear than previous aircraft.
As a result, the first F-35 squadron to be based in cold weather has been working on a smaller survival kit.
An accident during testing revealed the kit actually works at 25 degrees lower than originally planned.
A survival kit designed to keep F-35 pilots alive in freezing conditions has proven its worth all the way down to -65 degree Fahrenheit. The new kit, designed by the airmen that will fly with it under their seats, is designed to be smaller than previous kits while protecting pilots from the elements until rescue. read more