from Breitbart (via the Tatum Report):
Exclusive–Nearly 800 Military Family Members Sign Open Letter in Support of Trump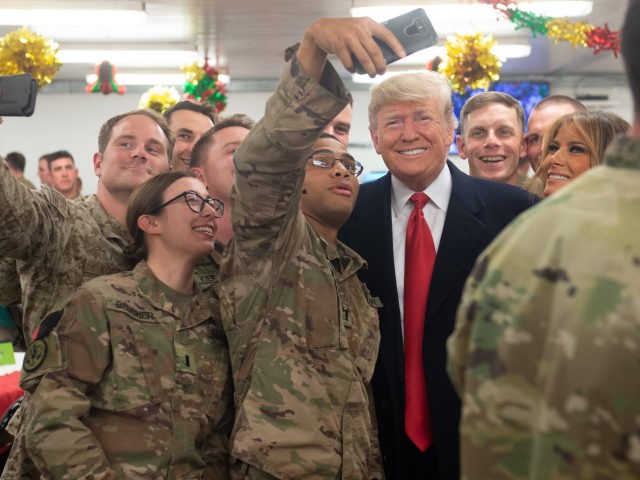 Nearly 800 military family members — including Gold Star families — have signed an open letter to voice their support for President Donald Trump, in the face of attacks in the mainstream media on his patriotism and care for the military.
Mr. President, there are hundreds of thousands of military spouses in this country who are forced into the silent majority. But we do support you. We do not believe the lies and rumors that others try hard to spread. We stand tall with you.
The letter's signatories include Gold Star families, military spouses, military mothers, military sons and daughters, and veterans, according to the authors. The letter garnered more than 700 signatures in just three days, and has continued to collected more after the signature deadline, they said.
They said in a statement to Breitbart News accompanying the letter that they decided to write it after observing liberal military spouses appearing to speak out for all of them collectively. They said:
In the last few weeks, a false narrative has been perpetuated regarding the military community's perception of its Commander in Chief. As conservative military Spouses, Veterans, and Family Members we refuse to remain silent in our ardent support for President Trump knowing that he holds the military community, of which we are a part, in great esteem.

Oftentimes those voices who are the loudest attempt to convince everyone they speak for all, but we are here to stand up and be counted amongst those who refuse to have our voices silenced.
Their letter reads in full as follows and is published below: