As you read this article, bear in mind a couple of important caveats. Yes, it's good that residents of these high-tax, high regulatory-burden deep blue States are wising up and moving out. But they are moving to predominantly red States. Although the majority of those fleeing aren't leftists, they are more than likely liberal. And as they migrate enmasse to more conservative States, they bring with them their liberal ideas and ideology. So we end up with a migration of liberal voting blocks, which is why previously red States turn purple and eventually blue over time. Maybe red States need to expand their own border security.
from Zero Hedge:
According to the most recent Census Bureau data on state-to-state migration flows, 523,000 people moved to California from other states. But at the same time, more than 661,000 Californians moved to other states.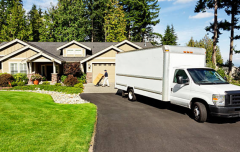 That is, on net, nearly 138,000 more people left California than moved into it from elsewhere in the US.
Yet, California isn't the worst in this regard.
Both Illinois and New York lost even more residents to other states with net losses to other states totaling 144,000 and 167,000, respectively.
These numbers reinforce what has become a well-entrenched trend of US residents moving from high-tax states to low tax states.
In fact, among the top-ten states that the largest number of Americans have fled, seven of the ten are states which rank among the top 15 states for the worst tax burdens – according to the Tax Foundation's most recent report on state and local taxation. New York is ranked worst in the nation, while California is ranked at number four.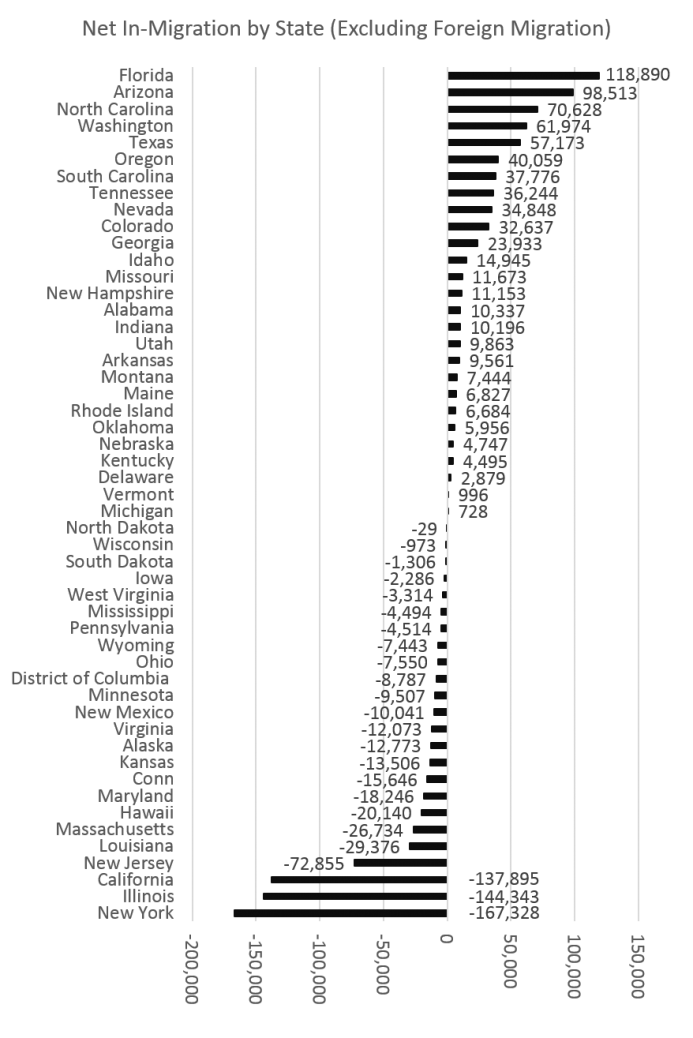 At the other end of the spectrum are states with far more modest tax burdens. Florida, which tops the list with a net 118,000 new residents from other states, is ranked by the Tax Foundation as having the 31st highest tax burden. Arizona, at number two, with 98,000 new residents from other states, is ranked at an even better number 34. Texas is near dead last (in a good way) at number 47. Even Washington State, which gained nearly 62,000 new residents from other states, is ranked in the middle at number 27. (Oregon is an exception, as it is ranked as having the 16th worst tax burden in the nation.)