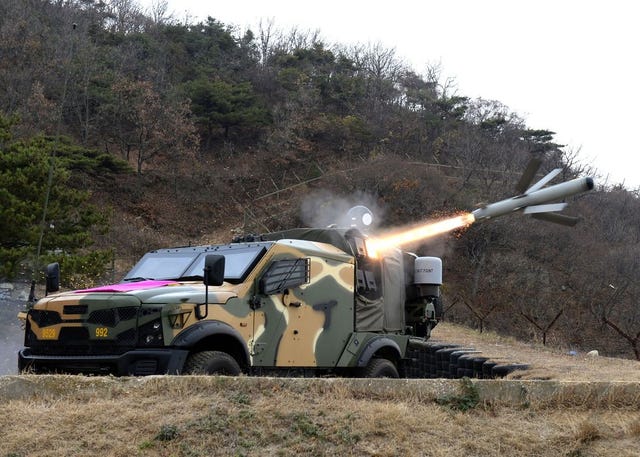 REPUBLIC OF KOREA MINISTRY OF DEFENSE
The U.S. Marines are experimenting with new anti-tank weapon systems to replace the main battle tank. Last year, the Marines deactivated all of their tank forces, and now they want anti-tank weapons that are lighter, longer-ranged, and easier to transport to distant battlefields.
The goal is to make smaller groups of Marines more dangerous than ever before, forcing an adversary to treat even a handful as a major threat.
The Marines once planned to use M1A1 main battle tanks to kill enemy tanks, but now, the service is experimenting with unnamed precision-guided weapons launched from light armored vehicles with a range 15 to 20 times greater than the M1 Abrams, per U.S. Naval Institute News.