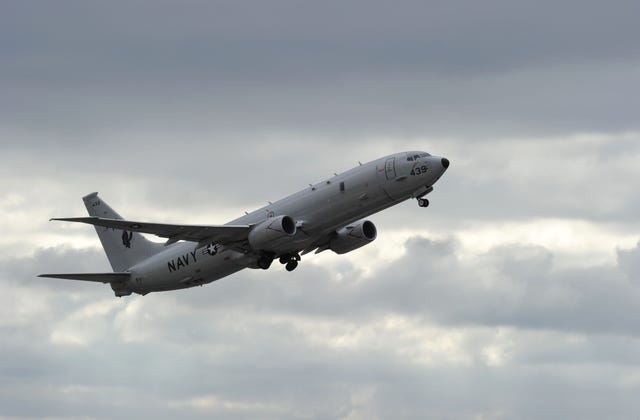 The U.S. Navy is testing a new radar pod that can detect submarines.
The pod would be mounted on the service's new P-8 Poseidon aircraft.
The system uses radar to spot otherwise untraceable wakes left by subs underwater.
The U.S. Navy, in a break with traditional submarine detection, is working to replace sonar and magnetic detection with radar. The AN/APS-154 Advanced Airborne Sensor (AAS) will spot the invisible wakes left by submarines underwater, telltale clues that something large is lurking beneath the waves. The AAS will be carried by the P-8 Poseidon aircraft (shown above), which can then engage submarines with air-dropped anti-submarine torpedoes.
According to Forbes, the downward-mounted pod features an advanced electronically scanning array (AESA) radar. Unlike traditional dish radars that use one large, powerful radar module, AESA radars use many smaller modules. These modules can collectively operate over multiple frequencies, which means they can overcome jamming or broaden or focus their field of detection, especially against small objects and those invisible to the human eye.