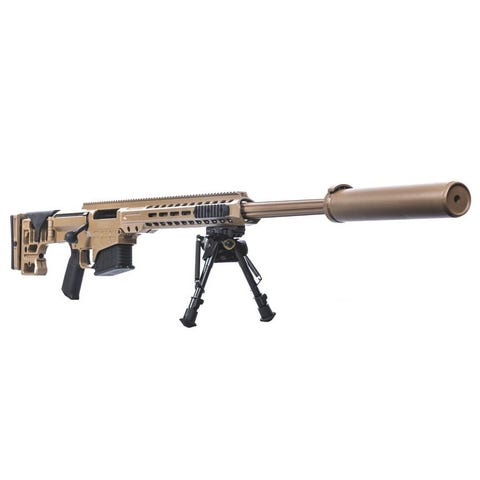 Barrett via Military Times
The U.S. Army and Marines have placed an order for 768 Barrett MRAD rifles.
The MRAD is a multi-caliber sniper weapon capable of serving in a wider variety of environments than previous weapons.
One of the most useful features of the new rifle is the ability to change barrels with a single tool.
The U.S. Army, Marine Corps are placing orders for a new sniper rifle designed to operate in a variety of conditions against different types of targets and at different ranges. New orders for the Barrett MRAD follow orders placed the previous year by U.S. Special Operations Command. The new rifle will replace existing sniper rifles and heavier anti-material rifles in the inventories of select U.S. ground forces.