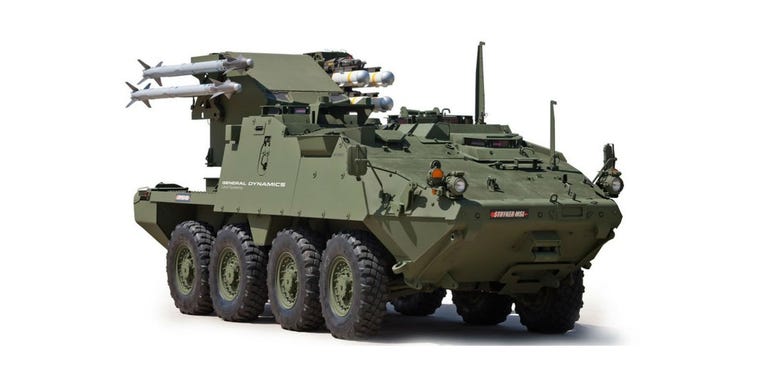 The U.S. Army has taken note of the explosion of cheap, unmanned drones on the modern battlefield and is working to field a variant of the Stryker armored vehicle to shoot them down. The new variant will go to brigade combat teams fielding the Stryker vehicle, including an armored cavalry regiment in Europe.
The Stryker interim armored vehicle (IAV) is an eight wheeled armored fighting vehicle that carries up to nine infantrymen into battle. The Stryker is equipped with a .50 caliber machine gun, TOW anti-tank missiles, or a 105-millimeter gun system. At 18 tons the Stryker is on the lighter side of the Army's combat vehicle inventory, capable of being sent anywhere in the world on short notice.
Recently, in response to Russian military aggression in Europe the U.S. Army began upgrading the firepower of Strykers with the Germany-based Second Armored Cavalry Regiment. The armored cav's Strykers are being fiftted with an unmanned turret equipped with a 30-millimeter autocannons to destroy Russian light armored vehicles. Now, the Army is looking to field a new variant designed to engage aircraft, helicopters, and drones.