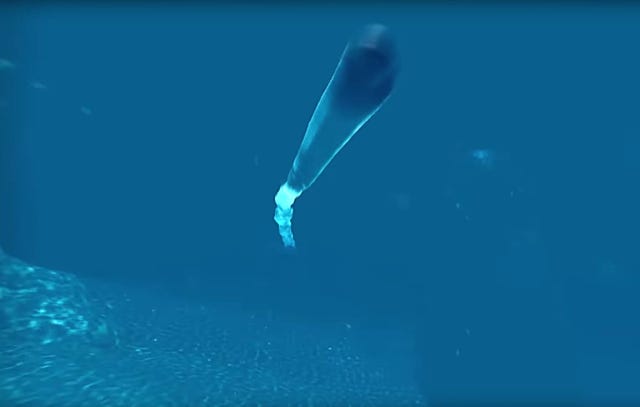 Russia's giant nuclear-tipped Poseidon torpedo will undergo more tests this year.
With almost an unlimited range, the Poseidon would speed toward targets on America's coastline, exploding a 2-megaton warhead next to them.
The Poseidon will be launched from a class of specialized submarines.
Russia's intimidating nuclear-powered torpedo is running toward new key tests this year, with a planned deployment for later this decade. The "tsunami apocalypse torpedo," the first of its kind, is designed to travel across the world's oceans to deliver a knockout thermonuclear blow against a coastal target or city.
Russian state television accidentally leaked the existence of the Poseidon 2M39 torpedo, originally named Status-6, in 2015. A Russian Ministry of Defense document showed the weapon and described it as achieving:
"[T]he defeat of the important economic facilities of the enemy in the vicinity of the coast and causing assured unacceptable damage to the country through the establishment of zones of extensive radioactive contamination, unsuitable for implementation in these areas of military, economic, business or other activity for a long time."