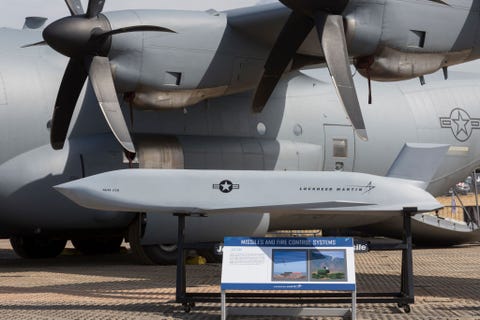 GETTY IMAGES
RICHARD BAKER
The Pentagon's newest air-to-ground missile is about to get a long range upgrade, allowing it to strike targets from farther away than ever before.
The JASSM-XR cruise missile will give U.S. tactical aircraft the ability to strike targets more than a thousand miles away. To give you an idea of this kind of reach, it means a bomber circling Manhattan could strike targets as away as Minneapolis, Minnesota or Jacksonville, Florida with pinpoint accuracy.
The Pentagon's Joint Air-to-Surface Standoff Missile is a subsonic cruise missile. Flying low to evade enemy radar detection, it uses both jam-resistant GPS and an internal navigation system to follow a predetermined route to its target. Moments before impact the missile switches on a nose-mounted imaging infrared seeker to identify the target and then home in for the kill. JASSM's 1,000-lb. warhead has a hard target smart fuse to allow it to penetrate earth, rock, or concrete.