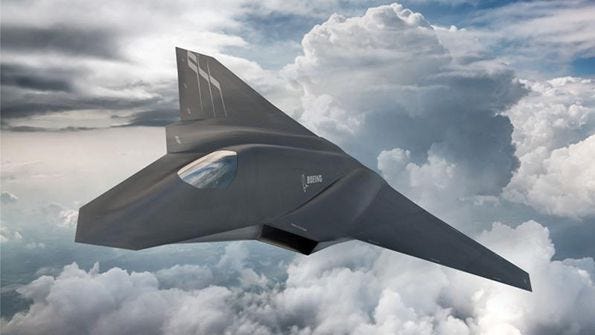 The announcement of the United Kingdom's new Tempest fighter project marks yet another new fighter program set to delivery in the 2030s. In addition to Tempest, a new Japanese fighter, a Franco-German project, and whatever China and Russia are surely working on, the United States has not one but two fighter jets.
These two programs will probably stay separate and turn into separate planes thanks to the miserable experience of the F-35. A new article by DefenseNews breaks down what is known and unknown about the new two new fighters.
The first is the Air Force's Penetrating Counter Air. PCA is a long-range fighter meant to penetrate enemy air defense networks alongside heavy bombers, providing escort over enemy territory. This is a mission the F-35, conceived just a decade after the end of the Cold War, was never designed to do. It will take an aircraft with two engines and very long range.
As DefenseNews points out, the plane that's borne out of PCA may not even be a fighter jet in the conventional sense. The aircraft could be a fighter, or it could be a mothership for unmanned drones. It could be designed for dogfighting or it could rely on stealth and sensors to detect the enemy first and maneuver for a long-distance missile shot. The Air Force is trying to keep an open mind and let requirements dictate the design.