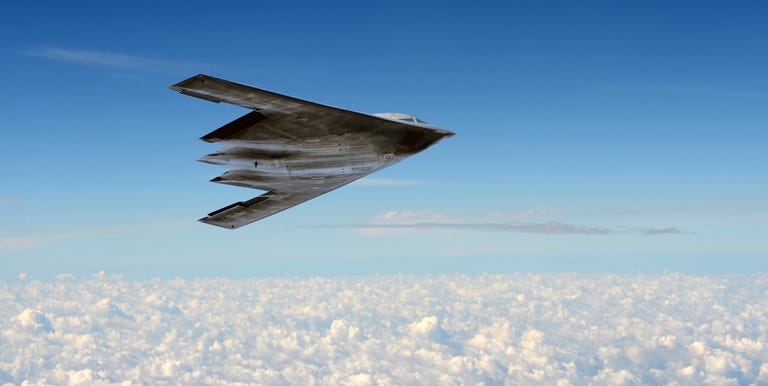 The U.S. Air Force is preparing to start mothballing the B-2 Spirit and B-1B Lancer fleets in preparation for the next-generation stealth bomber, the B-21 Raider, according to Aviation Week. The nuclear-capable B-2 stealth bomber and conventional B-1B supersonic bomber fleets will ultimately be retired to free up funds to support the B-21 program, which is expected to field the first aircraft in the mid-2020s.
The preparations to retire B-2s and B-1Bs will be officially released February 12 in the White House's budget request for fiscal year 2019. Congress has ultimate power to control spending, so the budget request will be subject to legislative approval.
The Air Force ultimately plans to purchase a fleet of 100 B-21s with a total price tag of $80 billion for the jets and supporting equipment. Little is currently known about the new bomber's design other than the fact that it will feature the latest stealth technologies and be optimized to penetrate deep into enemy territory undetected. A concept image of the Raider released in early 2016 shows a similar design to the B-2, suggesting the new bomber will be an upgraded B-2 design that "allows for the use of mature systems and existing technology," according to an Air Force statement.