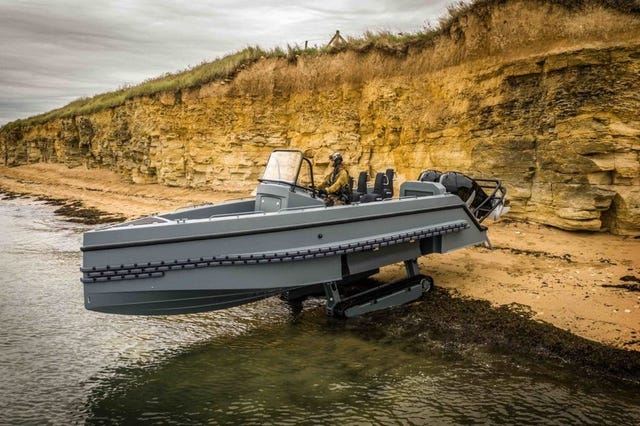 The U.S. Navy just bought an entirely new kind of boat—one that doesn't limit itself to water operations.
Sure, the French-made Iguana Interceptor is a high-speed boat. But it's also capable of deploying tank-like tracks that let it leave the water and crawl onto land. The Navy plans to use the boats for shallow water surveillance missions, where its land and sea capabilities will come in handy, according to Popular Science.
At sea, the Interceptor looks like any other boat: it has a fiberglass, carbon fiber-reinforced hull; two 350-horsepower outboard engines; and the ability to reach up to 50 knots, or 57 miles per hour (mph) on land. The Interceptor is typically configured with seats for five and can carry a total of 2,645 pounds.