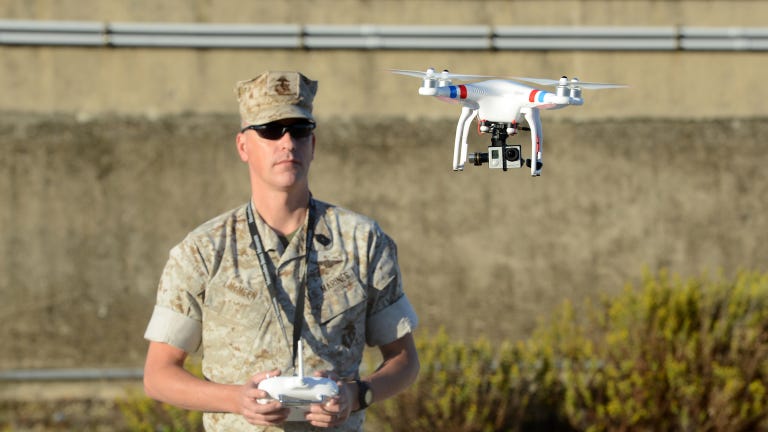 U.S. ARMY PHOTO BY VISUAL INFORMATION SPECIALIST JASON JOHNSTON
The U.S. Marine Corps has issued a lot of equipment that became legendary over the years.
The Thompson submachine gun, the M16 rifle, and the Osprey tiltorotor have all become iconic parts of the Marine Corps. The next piece of equipment to become associated with the Corps could be…a quadcopter?
In late January 2018, the Marine Corps started issuing quadcopter drones to its infantry squads. According to National Defense Magazine, the Corps purchased 800 of the drones in 2017, which DefenseOne says are being sent out to units at rate of about 200 a week.
The Marine Corps infantry squad is a thirteen man unit and the building block of the Marine Corps.