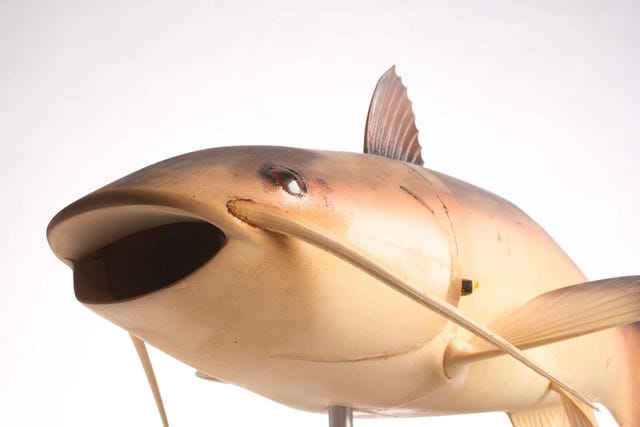 Central Intelligence Agency
In the 1990s, the CIA built an unmanned underwater vehicle as part of a feasibility study.
The UUV was supposed to resemble a catfish.
It's not clear if "Charlie" the catfish did any real spying during its CIA career.
In the 1990s, the Central Intelligence Agency (CIA) wondered if it was possible to create an uncrewed underwater vehicle (UUV). So the agency built the UUV as a technology demonstrator and designed it to collect water sample. Of course, this being the CIA, even the UUV had a sneaky disguise: a lowly catfish.