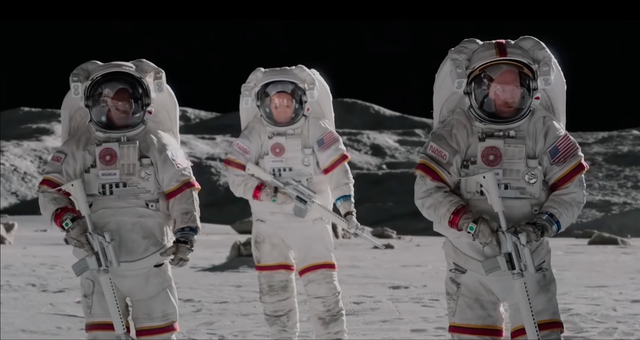 The second season of the Apple TV+ series For All Mankind shows U.S. Marines in space using M16s.
Astronauts probably wouldn't use real M16s in space—but they could still use guns.
Low gravity and crazy temperature swings would make traditional guns inoperable in space.
The Apple TV+ sci-fi series For All Mankind, set against the backdrop of the Cold War, just introduced a new element: space guns.
The ongoing second season of the acclaimed series, which imagines an alternate history in which the Soviets beat NASA to the moon and the global space race never ended, depicts spacefaring U.S. troops using M16s. In real life, however, a weapon like the M16 would be extremely difficult to operate in space.
Using weapons in the extremes of space, including wild temperature swings and low gravity, would present challenges for both those who design and carry the weapons.
In For All Mankind, NASA, stung by its crushing defeat in the space race, redoubles its efforts to take the lead against the Soviets. That includes sending women into the Apollo program and building a giant, sea-launched cargo rocket called "Sea Dragon."