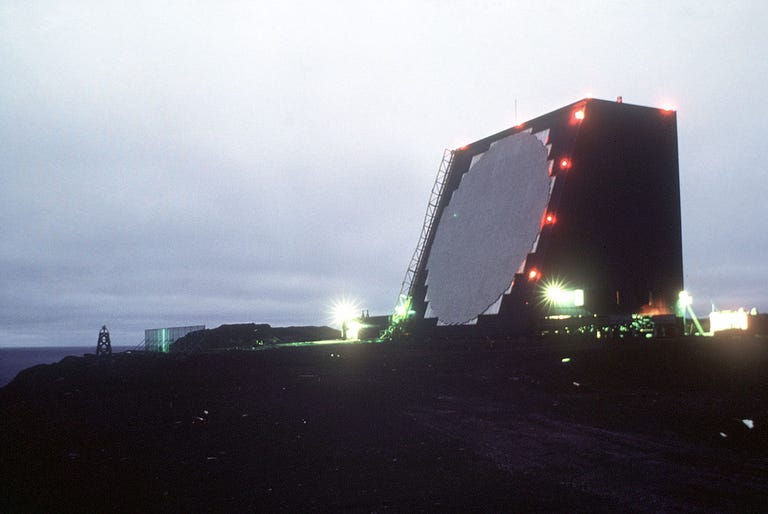 On a cold, windswept island in the remote Aleutian islands chain lies one of the largest radars ever built. At the farthest edge of the American frontier 1,455 miles west of Anchorage, Alaska, sits Eareckson Air Station, home of the radar code-named Cobra Dane. The radar, permanently facing westward, is a silent sentry against surprise missile attack.
Cobra Dane was built in 1976 to support the Strategic Arms Limitation Treaty II, or SALT II. The giant radar structure is located on the tip of Shemya island, at 52.7373°N 174.0914°E, and is so large it is easily located from space. The structure itself is 120 feet tall, with a radar array 94.5 feet across.
Cobra Dane's main component is a L-Band phased array radar operating in the 1175-1375 MHz ranges. The slab-like radar consists of 34,768 elements, including 15,360 active radiating elements, set in a pattern that enables 136 degrees of radar coverage.