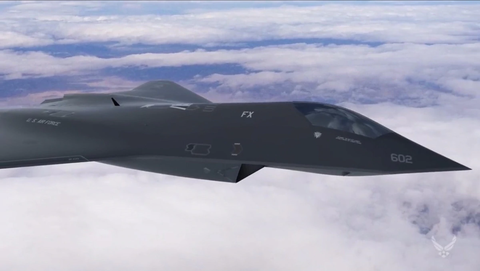 The U.S. Air Force revealed this week that it has secretly designed, built, and tested a new prototype fighter jet. The fighter, about which we know virtually nothing, has already flown and "broken records." (The image above is Air Force concept art from 2018). The Air Force must now consider how it will buy the new fighter as it struggles to acquire everything from intercontinental ballistic missiles to bombers.
The Air Force's head of acquisition, Will Roper, made the announcement yesterday in an exclusive interview with Defense News, in conjunction with the Air Force Association's virtual Air, Space, and Cyber Conference.
The Air Force built the new fighter under its Next Generation Air Dominance (NGAD) program, which aims to build a jet that would supplement, and perhaps even replace, the Lockheed Martin F-22 Raptor.