Is this not the coolest winter toy ever?!!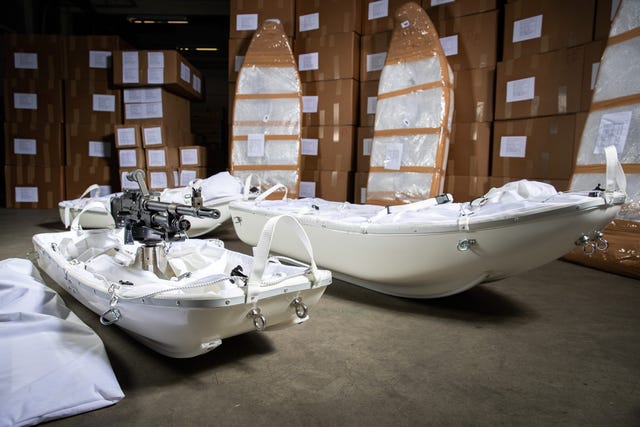 The Royal Netherlands Marine Corps (RNLMC) showed off a new snow sled system on Facebook.
The system is designed to be towed behind a tracked all-terrain vehicle.
The sled can carry Marines, cargo, or even an M240 machine gun.
The Royal Netherlands Marine Corps (RNLMC)—that other Marine Corps you rarely hear about—just might have the most heavily armed snow sled in the world.
The RNLMC, which trains to fight in the harshest conditions around the world, now carries a snow sled capable of packing a machine gun in its arsenal. The sled will be used for the first time during upcoming NATO exercises in Norway.
In wartime, the 2,300-strong RNLMC would likely be deployed to Norway to shore up NATO's northern flank with Russia. The RNLMC says Marines are already burdened with heavy packs and need a way to transport clothing, fuel, and tents in arctic conditions.
As a result, the service has purchased several new types of pulks, a small Nordic sled usually pulled by a skier, sled dog, or even reindeer across the snow.