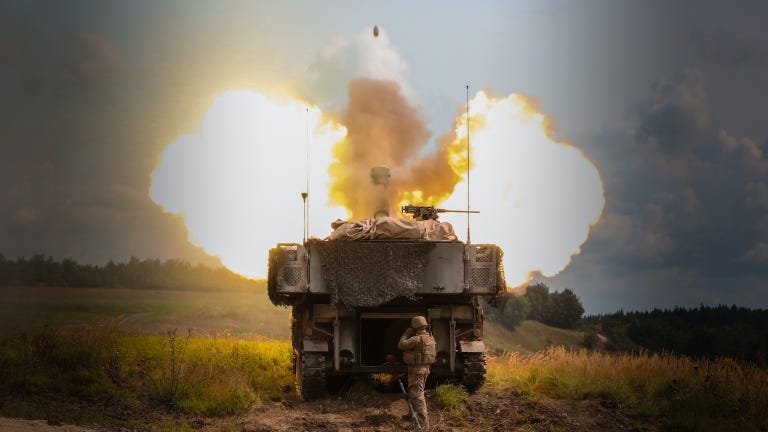 U.S. ARMY PHOTO ILLUSTRATION BY SGT. MATTHEW HULETT
Faced with a growing number of missile threats, the Pentagon is looking to the U.S. Army's field artillery to shoot down those incoming threats. An innovative system called the Hyper Velocity Projectile would allow the Army's heavy howitzers and the Navy's deck guns to fire projectiles that can down incoming ballistic missiles.
The U.S. military has a two-sided missile problem. America's potential adversaries field large numbers of ballistic missiles, such as the Chinese DF-21, Russian Iskander-M, and the North Korean Nodong, all of which are a serious threat to both ground and sea-based U.S. forces. Iskander missiles could attack U.S. Army formations in wartime, devastating headquarters and supply units, while the DF-21 is a threat to U.S. aircraft carriers and other large ships.
The Pentagon has defenses to counter these weapons, but they are expensive. The American THAAD, Standard, and Patriot PAC-3 MSE missiles can defend U.S. forces on the ground and at sea, but cost upwards of $2 million each. They're often more expensive than the missiles they are designed to shoot down. Besides, no interceptor has a 100 percent reliability rate, forcing defending U.S. forces to allocate several of them per target. A single missile intercept gets very expensive very fast.