from the Washington Free Beacon:
Rep. Mucarsel-Powell's Problematic Costume Choices Aren't A Problem
Even Democrats deserve the right to culturally appropriate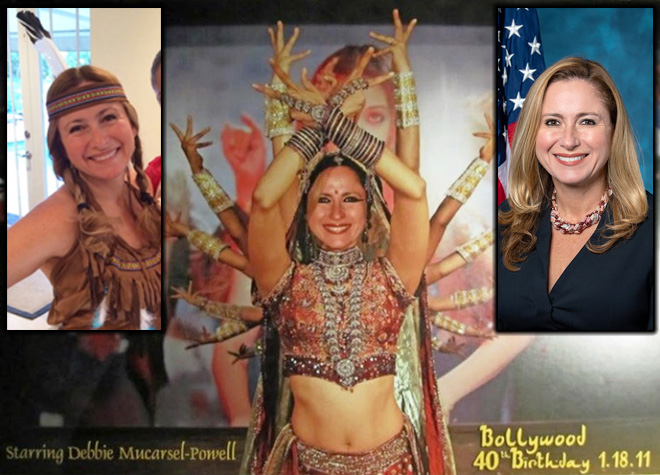 Freshman representative Debbie Mucarsel-Powell (D., Fla.) appears to gain enjoyment from the appropriation of different cultures, and there's absolutely nothing wrong with that. Even Democrats deserve the right to culturally appropriate, so long as they aren't blatantly racist about it (sorry, Ralph Northam).
Social media posts reviewed by the Washington Free Beacon appear to show Mucarsel-Powell successfully appropriating Indian culture. The answer to your question is: Both.
One image shows Mucarsel-Powell enjoying a Bollywood-themed 40th birthday celebration in 2011. Yes, there's a dot on her forehead, but who cares? She looks great, and will only turn 40 once. Congrats!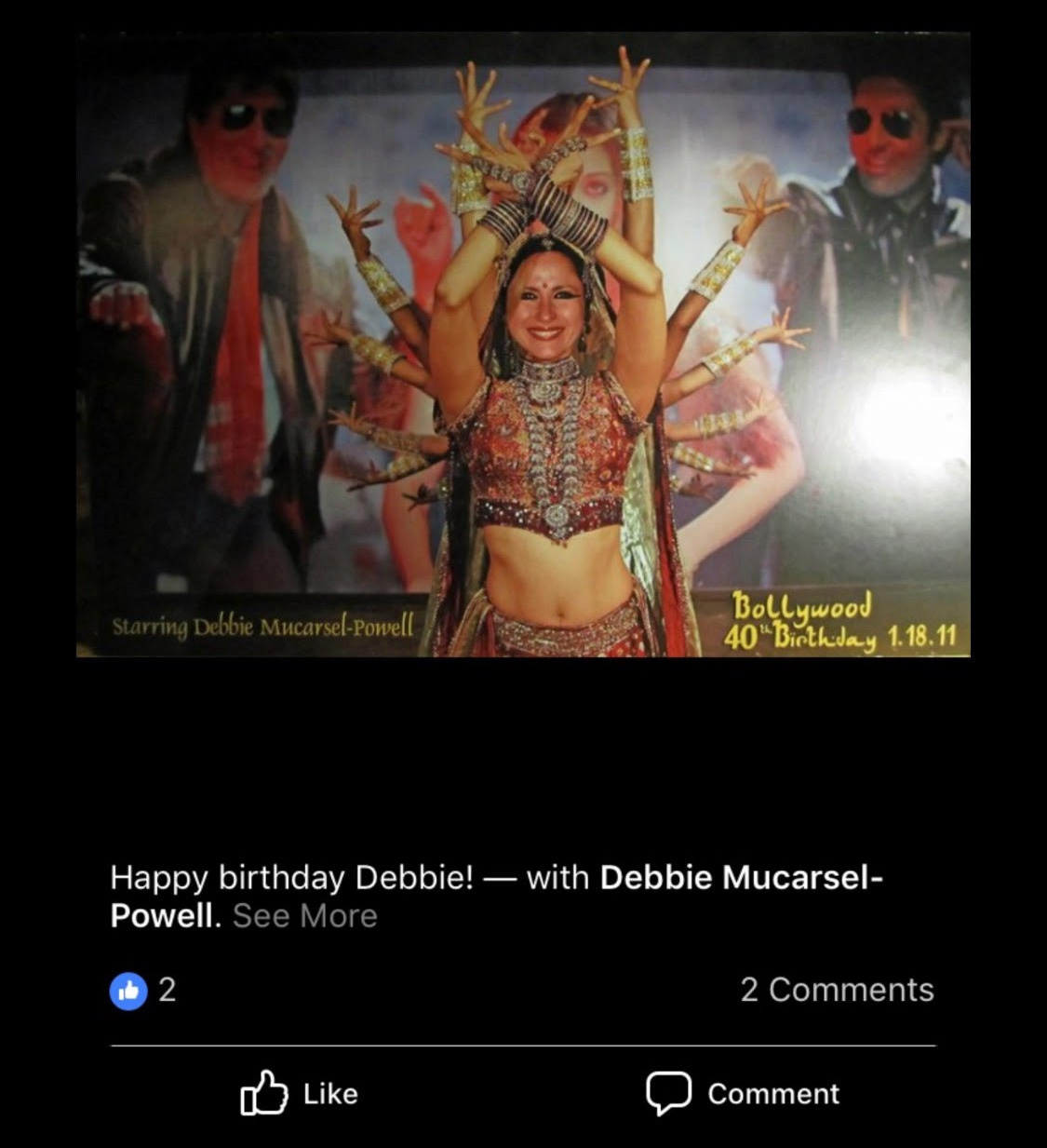 Another (undated) image shows the congresswoman posing in costume as the other kind of Indian—or indigenous person of North America, in the politically correct parlance of our times. She looks very happy, and the feather in her headdress stands tall and firm like a beacon of freedom. It turns out Democrats are capable of embracing and promoting freedom, even if their party opposes it on all fronts.
Mucarsel-Powell's companion is dressed as a ballerina, which is quite boring in comparison. A ballerina has never been featured on U.S. currency, for example, and that's probably for the best.