This simple product is amazing and utterly practical. Talk about recycling.
You may think you're doing the world some good by recycling plastic bottles – but a French pair of environmentalists has gone one better.
Pavel and Ian, a pair of inventors from Versailles, have created a simple gadget that lets you 'upcycle' any plastic bottle into rope.
The team claim that one bottle is enough to create rope strong enough to pull a car out of a ditch.
Scroll down for video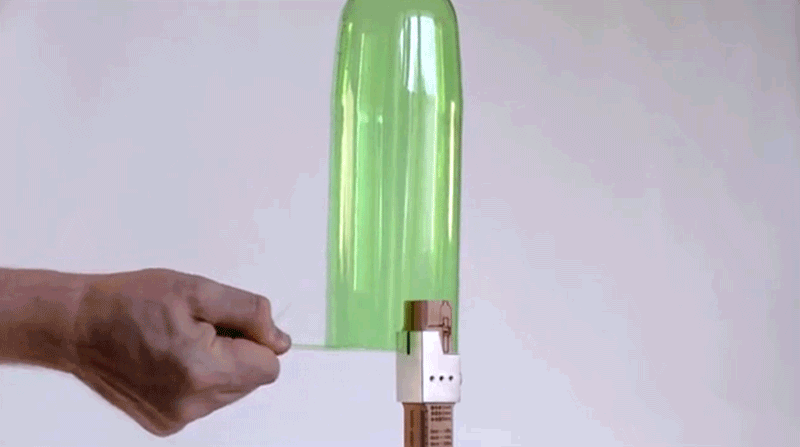 The device consists of a wooden handle, razor blade, and a cutting guide.
To use the 'Plastic Bottle Cutter', you first have to cut the bottom off of a plastic soda or water bottle. The tool then slices the rest of it into a long thin strand.
Any bottle can be used. However, ridged bottles require you to first close the cap and place the bottle over a heat source to smooth it out.
'The absolutely astonishing amount of plastic bottles that everyone uses and throws into the garbage can every day is truly impressive,' the duo write on their Kickstarter campaign.
'This represents an economic waste, since the plastic of bottles is a commodity that is worth money and can be reused.