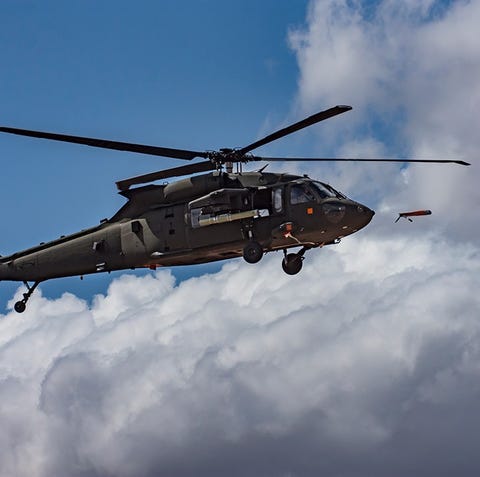 In a test at Yuma Proving Ground, the U.S. Army launched a drone from a Blackhawk helicopter.
The test validated the ability to launch drones from helicopters, a tricky proposition due to the downwash created by the helo's rotors.
In the near future the Army will field helicopters armed with ALEs, drones equipped with both video cameras and explosive warheads.