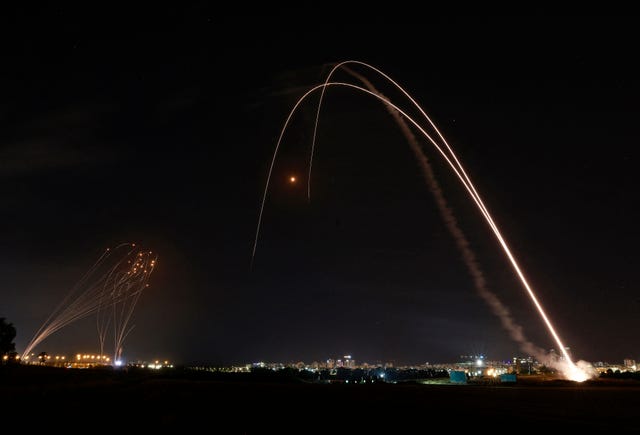 MENAHEM KAHANA
Getty Images
Israel's Iron Dome weapon has reportedly shot down most of the rockets that Hamas militants have fired at Israeli neighborhoods during the Israel-Gaza conflict this week.
The Iron Dome is designed to selectively deal with rocket attacks, intercepting only those headed toward populated areas.
Israel claims the Iron Dome is around 90 percent effective, but even a high probability intercept rate can fall victim to sheer numbers.
The ongoing, increasingly deadly fighting between the Palestinian militant group Hamas and the Israel Defense Forces (IDF) has produced dramatic images and videos of Israel's Iron Dome anti-rocket air defense system shooting down incoming enemy rockets.
The Iron Dome, which the United States helped finance, has apparently proven to be 85 to 90 percent effective in shooting the crude rockets that Hamas has fired at Israeli civilian population centers this week, according to the IDF. But a system that shoots down nine out of 10 rockets is less effective when hundreds, or even thousands, of rockets are involved, and the Iron Dome could be overwhelmed by sheer numbers.