Tag Archives:
laser weapon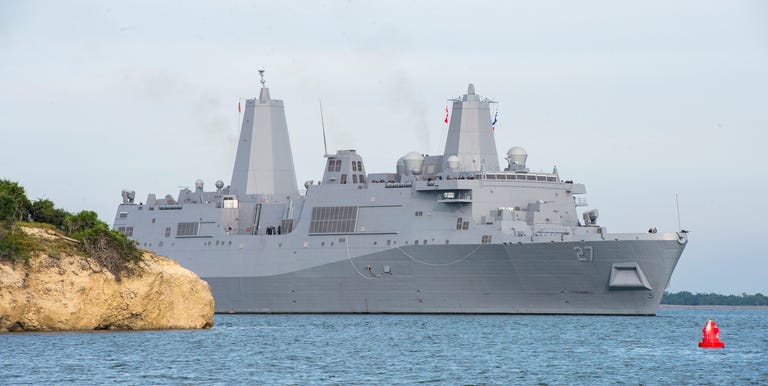 U. S. NAVY PHOTO BY MASS COMMUNICATION SPECIALIST 1ST CLASS JOHN PHILIP WAGNER, JR
In a move that could revolutionize aerial combat, the US Air Force Research Lab (AFRL) has awarded Lockheed Martin a US$26.3 million contract to design, develop, and produce a high-power laser weapon that the AFRL wants to install and test on a tactical fighter jet by 2021. The new test weapon is part of the AFRL Self-protect High Energy Laser Demonstrator (SHiELD) program tasked with developing airborne laser systems. read more
Could this be developed into a missile killer – like maybe for ICBMs?
It was 5-0 at the US Army's White Sands Missile Range in New Mexico as a Lockheed Martin prototype laser weapon system shot down five unmanned drones with a 100 percent success rate. The August test of the Advanced Test High Energy Asset (ATHENA) system against five Outlaw drones was designed to demonstrate how the system's advanced beam control technology and an solid-state fiber laser could decisively destroy unmanned aerial threats. read more