from Breitbart:
CBS News Surprised to Realize Border is Open and Unsafe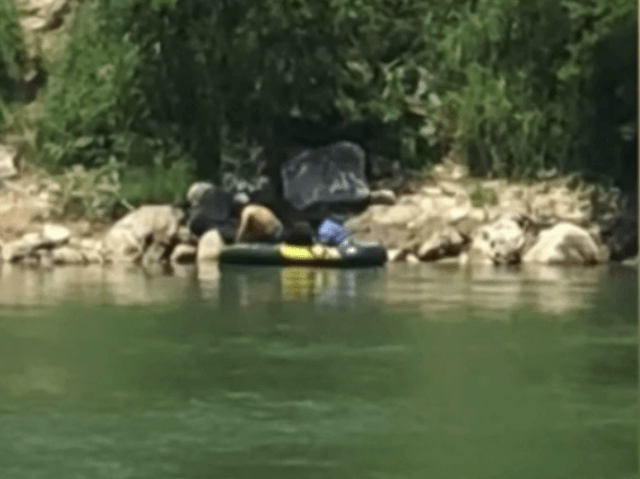 A CBS News reporter appeared shocked and afraid after witnessing an illegal border crossing near Roma, Texas. The reporter said he and his film crew were threatened by a "scout" who told them the area was not safe and to go away.
CBS News reporter David Begnaud traveled to Roma, Texas, this week to cover a story about Texas landowners getting notices about a proposed border wall. While shooting a segment along the river border, he was shocked to see a group of illegal immigrants making their way across the river in broad daylight a few hundred yards from a U.S. Customs and Border Protection port of entry. He was even more shocked when a man with a two-way radio approached them and told them to leave.
Today, on assignment in Mexico, producer Mark Hooper & I saw a "scout" guide a smuggler across the Rio Grande, in a raft, to deliver 2 people to the U.S. who entered illegally right near a legal border crossing.
The scout threatened us.
Our report: https://www.cbsnews.com/video/border-crossing-caught-on-camera/ …

Border crossing caught on camera

As the Trump administration intensifies its efforts to curb illegal immigration, attempts to cross the U.S.-Mexico border. On Wednesday, a CBS News crew witnessed one of those attempts. CBS News…
"What was surprising for us to see is that this happened in broad daylight about a hundred yards from that international bridge," Begnaud said while gesturing to the port of entry, "where there are dozens of Customs and Border Protection officers."