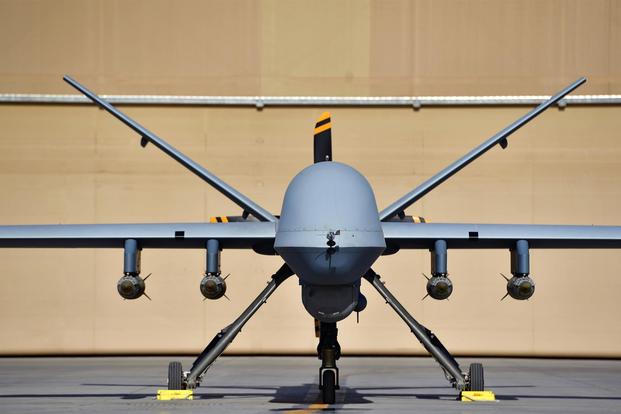 Go out for strikes first, gather intel later. It's the way officials are sending out the MQ-9 Reaper drone for a new, tailored multi-role mission to strike Taliban targets in Afghanistan.
A single medium-altitude unmanned Reaper on Thursday dropped four 500-pound precision guided weapons on a Taliban narcotics facility in Helmand Province, destroying its targets, Air Forces Central Command said in a release Monday.
AfCent officials said the "historic multirole missions in the deliberate air campaign" are in line with this new approach to execute "deliberate strikes, armed overwatch or close air support missions, and then [flex] to an [intelligence, surveillance and reconnaissance] tasking – all in a single mission."
Officials added that the strategy gave planners more flexibility to choose the right strike platform, manned or unmanned. The available options include F-16 Fighting Falcons; B-52 Stratofortresses; A-10 Thunderbolt IIs; and MQ-9s, AfCent said.