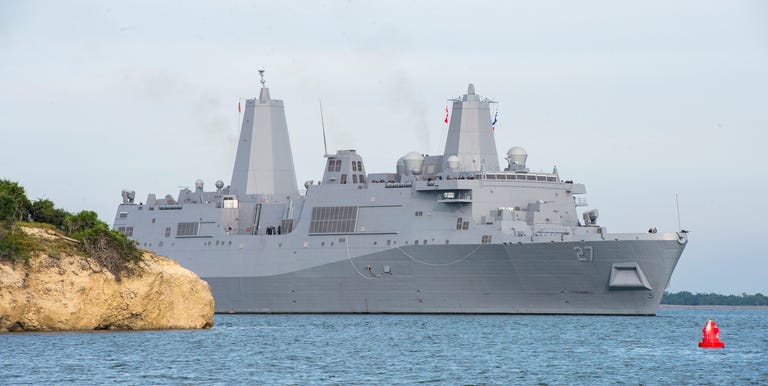 U. S. NAVY PHOTO BY MASS COMMUNICATION SPECIALIST 1ST CLASS JOHN PHILIP WAGNER, JR
The USS Portland, a San Antonio-class landing platform, dock ship is set to enter service with the U.S. Navy in April. US Naval Institute News reports the Navy is installing the next generation version of its Laser Weapon System (LaWS) on the ship. The Portland will receive LaWS just as it is scheduled to deploy as the flagship of the 2018 Rim of the Pacific (RIMPAC) exercises.
RIMPAC is the largest multinational exercise in the world. Hosted by the U.S. Navy, it is held on even-numbered years off the coast of Hawaii. It is designed to practice interoperability among navies, allow naval forces from different countries to familiarize themselves with one another, and ends with a big SINKEX, a sinking exercise where everyone sinks decommissioned ships.