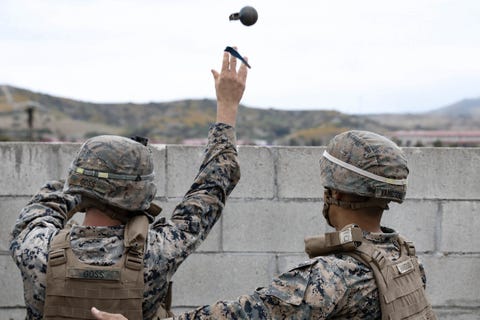 U.S. Marine Corps Photo by Cpl. Teagan Fredericks
A novel new hand grenade system allows multiple grenades to connect to one another, creating a more powerful weapon. The Mark 21 Mod 0 grenade system, developed by Norwegian defense contractor Nammo, is designed for use by attacking troops against enemy positions, blasting them with concussive overpressure while posing less of a danger to friendly forces.
Most people think there's just one type of hand grenade: the do-everything hand grenade that soldiers and Marines use to blow things up. In reality there are actually two types of grenades: defensive and offensive hand grenades, and the two are substantially different from one another.