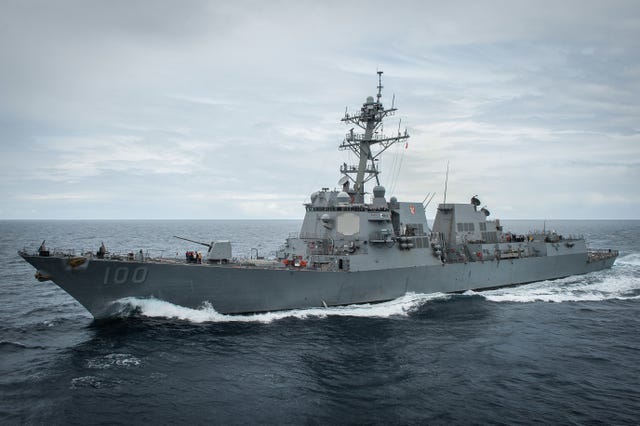 U.S. Navy photo by Mass Communication Specialist 2nd Class Jacob Estes/DVIDS
Over the course of four nights in 2019, several unidentified drones visited U.S. Navy destroyers off the coast of California.
The drones, although seemingly harmless, displayed an obvious interest in the destroyers.
The Tic Tac-shaped objects were reportedly similar to the UFOs that Navy pilots observed in 2004.
Several U.S. Navy guided missile destroyers sailing off the coast of southern California reportedly encountered a mysterious fleet of drones in 2019. The Navy investigated the bizarre incident, which filmmaker David Beatty and The War Zone both reported, but came away without a satisfactory explanation.
On the night of July 14, 2019, the Arleigh Burke-class destroyers USS Kidd, USS Rafael Peralta, and USS John Finn were sailing approximately 100 miles off the coast of Los Angeles when crew members sighted the strange craft.
Ship logs indicate the USS Kidd spotted two "UAVs," or unmanned aerial vehicles, and called out the ship's Ship Nautical Or Otherwise Photographic Interpretation and Exploitation (SNOOPIE) team to investigate. SNOOPIE teams are typically made up of sailors equipped with commercially available, consumer-grade cameras that take pictures of objects of interest and possible threats to the ship.