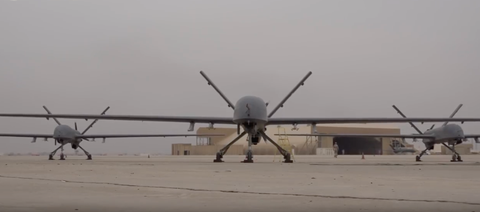 At least one buyer of China's copy of the famous Predator is none too happy. Jordan is selling off its fleet of CH-4B "Rainbow" drones after owning them for just two years.
The Middle Eastern kingdom was reportedly not happy with the drones' performance and is seeking to unload them at auction.
The CH-4B drones first surfaced in public media in 2016. Built by China Aerospace Science and Technology Corporation (CASTC), the CH-4B appears very similar to the General Atomics MQ-9 Reaper armed unmanned aerial vehicle. The CH-4B also carried some impressive specs, with Popular Mechanics noting in July 2016 it could carry, "up to 770 pounds of munitions, including the Blue Arrow 7 laser-guided air-to-surface missile, TG-100 laser, inertial or GPS-guided bombs, and the HJ-10 anti-tank missile." The Chinese drone could also fly for up to 14 hours, loitering over mission areas for the better part of the day.