What we anti-alarmists have been saying for years is as true now as it was then – that green is the new red. That socialist/communists never go away. They just find a new cause that fits to a tee, their communist ideology. And the radical green movement does just that.
A group of radicals shuts down an anti-man-caused warming conference in Munich Germany, only because the conference disagrees with the left's myopic view that only man can cause the climate to warm. And of course no one is allowed to have a differing opinion. One must tow the warmist line or be silenced.
But the proof, once again, that green is the new red, is in the name of the group – the "Anti-Capitalist Climate Society."
from Breitbart:
NH Hotel Group Cancels 'Alternative Climate Conference' After Protests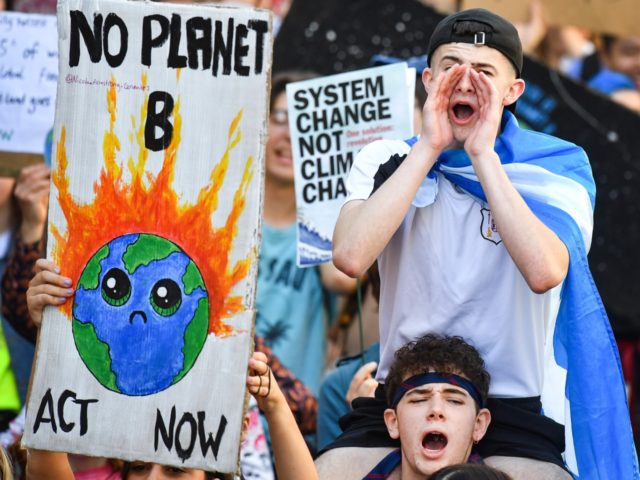 The NH Hotel Group will no longer host the 13th annual "alternative climate conference" in Munich featuring scientists skeptical of climate change alarmism following protests at its hotel.
Each year, the Jena-based European Institute for Climate and Energy (EIKE), Germany's leading private think tank on climate and energy issues, has rented out the NH Congress Center Munich for its alternative climate conference and did so once again this year until the hotel abruptly terminated the agreement this past week.\\
The hotel group cited "security" concerns for its cancellation of the event after activists from the "Anti-Capitalist Climate Society," whose motto is "system change, not climate change," staged a protest of the conference including the formation of a flash mob in the hotel lobby, causing a disturbance and distributing flyers to hotel guests.
"The safety and well-being of our guests and staff is always our top priority," hotel management declared in its cancellation letter. "Due to the polarizing effect of the EIKE association we could not guarantee this security for our hotel guests or for the participants of the event. For this reason, our responsibility as hosts requires you to cancel this booking."